March 29 2009
1
29
/

03
/

March
/

2009
09:56
DAYLIGHT SAVING TIME BEGINS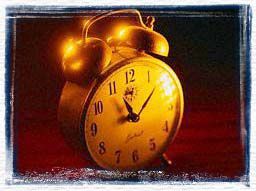 DST
or
summer time
began at 2:00 AM last night.
DST
is the convention of advancing clocks so that afternoons have more daylight and mornings have less.
Typically clocks are adjusted forward one hour near the start of spring and are adjusted backward in autumn.
Modern DST was first proposed
in 1907
by an English builder whose name was William Willett.
Many countries have used it since then.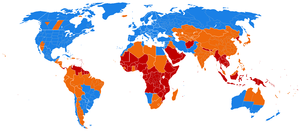 wikipedia.org
DST used
DST no longer used
DST never used
In the
European Union
, Summer Time begins and ends at 1:00 a.m. Universal Time (Greenwich Mean Time). It begins the last Sunday in March and ends the last Sunday in October. In the EU, all time zones change at the same moment.
Most of the
United States
begins Daylight Saving Time at 2:00 a.m. on the second Sunday in March and reverts to standard time on the first Sunday in November. In the U.S., each time zone switches at a different time.
So don't forget to set your alarm clock for tomorrow !

By the way, do we set the clocks
back
or
forward ?