April 5 2011
3
05
/

04
/

April
/

2011
14:51
Here's a mouth-watering picture, or not!

What's this? What is it made of ? Have you ever tried it?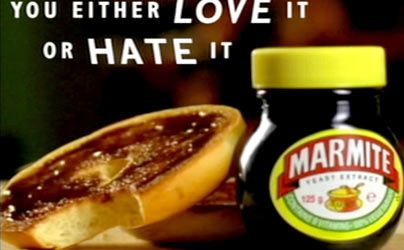 Bravo! Marmite is a food spread. Il is dark brown and it has a very strong flavour. Here are the ingredients:
Yeast Extract
Salt
Vegetable Extract
Vitamin: Niacin
Spices
Vitamins: B1, B2, Folic Acid, B12
Don't miss the oppportunity to try it!