January 18 2011
3
18
/

01
/

January
/

2011
16:16
Ready, steady, go! Here's the latest picture: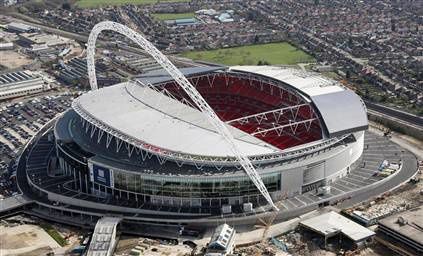 What's this? Where is it? When did it open?
Good for you! This is Wembley stadium indeed. Wembley is a football stadium. It is in Wembley park, London.
It is the 2nd largest stadium in Europe as it can host up to 90, 000 football fans.
It was opened 4 years ago, in 2007.