September 4 2011
1
04
/

09
/

September
/

2011
06:52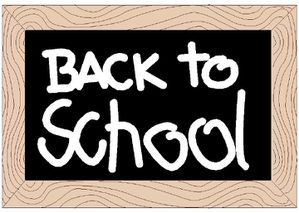 D-Day is nearly there. Are you ready ? I hope so...
School starts on Monday, September 5th for all year 7 pupils and on Tuesday, September 6th for year 8, 9 and 10 pupils.
I hope you had a refreshing summer and are good and ready to study again.
SYRS (See you real soon).

Bienvenue ! Une nouvelle année scolaire commence. J'espère que vous avez tous passé de bonnes vacances et êtes prêts pour cette nouvelle année.
La rentrée est fixée lundi 5 septembre 2011 à 8h25 pour tous les élèves de 6ème et la mardi 6 septembre pour tous les autres élèves.
Je souhaite une très bonne rentrée aux anciens élèves d'Ancemont également et tout particulièrement aux Crazy Knights.
A très bientôt !