September 6 2011
3
06
/

09
/

September
/

2011
07:20
Welcome back! Here's your first 2011-2012 challenge:
Be as imaginative and as creative as you can and decorate the first page of your English notebook. You can do whatever you like, that is to say, you can draw, print, paint, colour, stick...
What is compulsary is this: write ENGLISH in capital letters, write your name, first name and school year.
Everyone of you -and I of course- will vote to decide which are the best notebooks. 3 pupils will have the perfect score of 20/20 to begin this school year.
May the best win!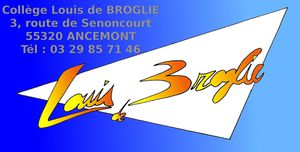 Voici le premier jeu concours de cette année scolaire 2011-2012.
Faites preuve d'imagination et de créativité pour décorer la première page de votre cahier de cours. Tout est permis, dessin, peinture, feutres, crayons de couleur, impressions, collages, découpages...
Voici ce qui doit obligatoirement figurer sur cette page: votre nom, prénom, classe et année scolaire. Vous n'oublierez pas de faire apparaître la matière ENGLISH en lettres capitales.
Un vote à bulletin secret aura lieu en classe pour élire les 3 plus beaux cahiers. Les 3 élèves en question seront récompensés.
Que le meilleur ou la meilleure gagne !