September 9 2011
6
09
/

09
/

September
/

2011
00:06
Today is Teddy Bear Day in the USA. Indeed, Teddy Bears have their own special day.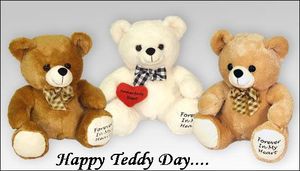 Initially a US specific holiday Teddy Bear Day is increasingly being celebrated by bear lovers all over the world.
Teddy Bears are named after ex-American President Theodore Roosevelt, whose nickname was "Teddy".
He refused to shoot a bear while hunting in Mississipi and the story was made into a cartoon. Later on, a toy shop owner made a bear and asked Roosevelt if he could call it "Teddy's Bear"!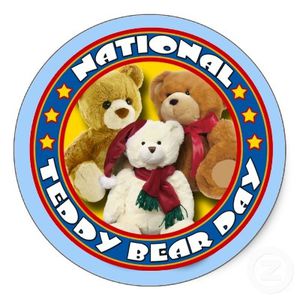 Happy Teddy Bear Day !