November 3 2011
5
03
/

11
/

November
/

2011
01:00
Did you know that sandwiches were invented by the Earl of Sandwich?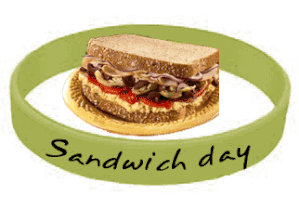 John Montagu was a British aristocrat born on November 3rd, 1718 and his birthday has now become Sandwich Day in the UK. It is on November the 3rd every year.
The story goes that the Earl loved playing cards and he didn't want to stop to eat. So he asked his servants for something he could eat with one hand. His servants brought him some meat between two slices of bread. And that's how the sandwich came about.
It is, of course, a celebration of one of the world's first convenience foods. The sandwich is also one of the world's most commonly eaten foods.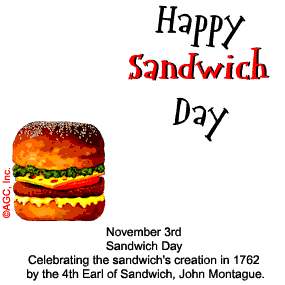 What kind of jam does a policeman have in his sandwich?