June 24 2012
1
24
/

06
/

June
/

2012
10:03
Year-10 pupils from LDB school went on a school trip to England on May 22nd.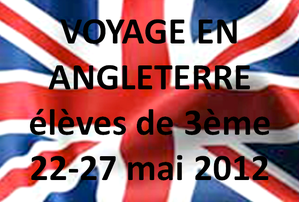 Day 1: It was raining when we left Ancemont at 4:00 AM to drive to Calais. We caught an early Shuttle and drove to Hastings.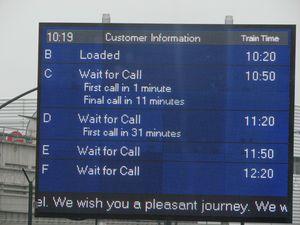 We picniced on the beach as the weather was really lovely. Jérémy R. took a dive in the Channel, how brave of him!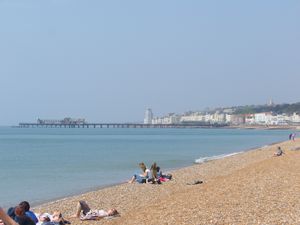 Hastings beach
Then we visited Hastings castle or what's left of it and watched a video in French.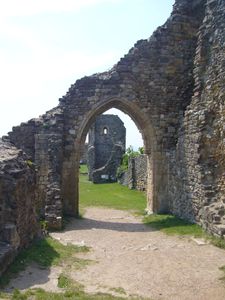 Hastings castle
We then drove to Catford to meet our host families.
Day 2: We started with a sightseeing tour of the capital. Our guide was Anita.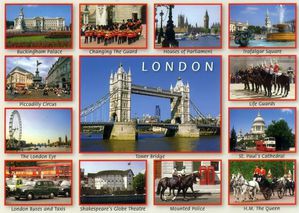 We then had a picnic in Hyde Park near the Serpentine. It was sunny and warm. In the afternoon we visited the Tower of London and saw the Crown's Jewels. Henry VIII's armour in the White Tower was quite a sight! We then walked on Tower Bridge.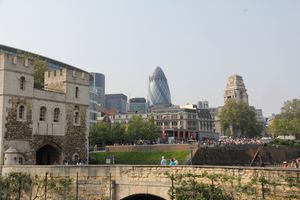 After visiting the Tower, we had a long nice walk along the Thames up to Victoria embankment.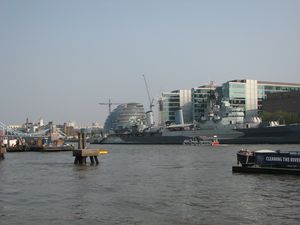 Day 3: We went to see all the touristy things: Big Ben, the Parliament, Westminster abbey, 10 Downing street, Horse Guards, Trafalgar square, the Mall and finally Buckingham Palace to see the Changing of the Guard.
We had a picnic with the squirrels in Saint James's Park afterwards. We still enjoyed sunny weather, lucky us!
In the afternoon we went to Baker street then visited Mme Tussaud's wax museum.The visit was definitely a hit with the pupils who enjoyed it immensely.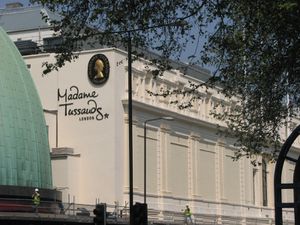 Day 4: We drove to the National History museum and arrived dead on time at 10 o'clock sharp.We had an hour and a alf to visit the museum, which wasn't enough but we managed to see the Giant sequoia, T.Rex, the dinosaurs, the blue whale and Dippy, of course. How could we miss him?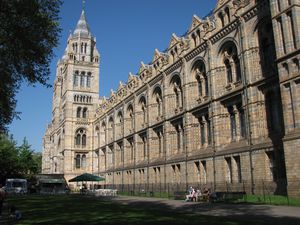 the National History museum
After visiting the NHM, we drove past Harrods and did a bit of shopping at M&M's world in Leicester square.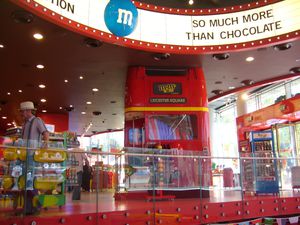 We then walked to Covent Garden to do more shopping and have a bit of free time looking around.
Finally, we drove to Stratford to have a look at the Olympic Park.
Day 5: We packed our bags and said goodbye to our host families. We spent some time at Greenwich and went to see the meridian.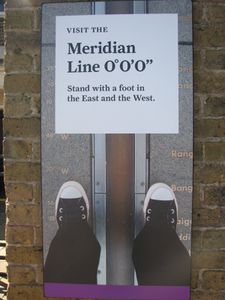 We then crossed the Thames and took pictures of the barrier.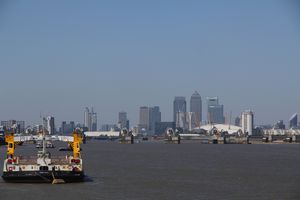 We then headed south and spent the afternoon in
Canterbury
to do more shopping before catching our ferry back to France.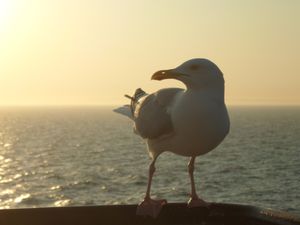 That week was exhausting but fun as well. Our pupils did their best to improve their English. We all have wonderful memories.