June 17 2009
4
17
/

06
/

June
/

2009
12:32
The Thames Barrier
is
a large flood control structure
on the river Thames in London. Its purpose is to
prevent London from being flooded
by an exceptionally high tide moving up from the sea, often associated with a storm.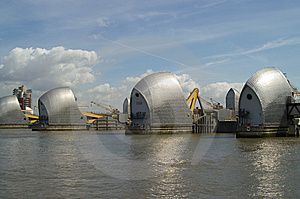 Its construction began in 1974 and ended in 1982. It is situated downstream of central London at
Woolwich Reach
.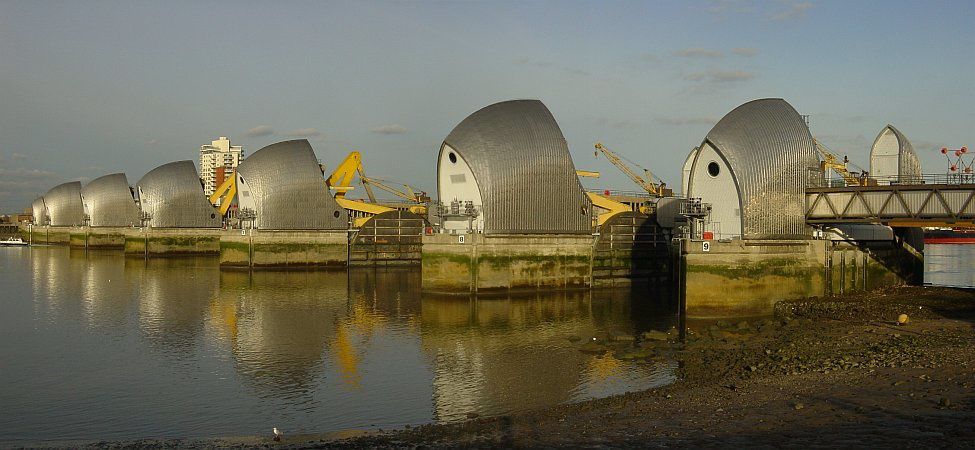 River Thames Flood Barrier

Flood is a 2007 disaster film
The film depicts a devastating flood which strikes
London
when the Thames Barrier is overwhelmed by a storm and a huge surge of water.
It features
Robert Carlyle
(
The Full Monty
), Jessalyn Gilsig, David Suchet and British actor Tom Courtenay.
The film is based on the 2002 novel,
Flood
written by Richard Doyle.
The film was shot on location in London and South Africa.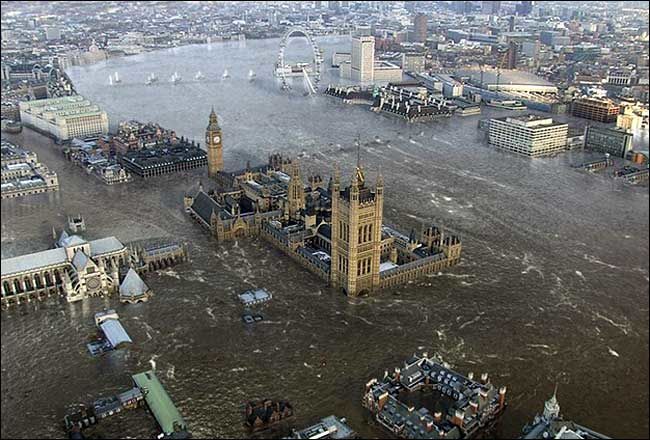 flooded central London

The special effects are stunning. They depict famous London landmarks such as
Big Ben, the London Underground
,
the Houses of Parliament
,
the London Eye
and
the Dome, the O2
being partially submerged under water.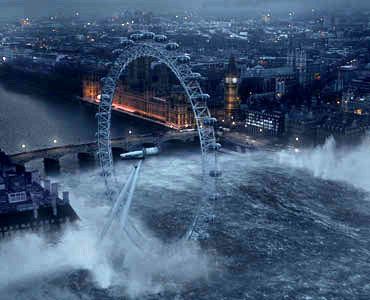 the London Eye... of the storm

Twenty-six studio sets were constructed with built-in water effects to shoot the actors in a wide range of flood sequences. Miniature sets in water tanks were used to shoot larger flooded buildings such as
the Thames Barrier
,
London Underground
and car parks. Computer generated visual effects were used to create shots of flooded London by combining shots of London with digitally created water. Locations in Cape Town were used for
Whitehall
, the Scottish coastline, London Underground and
the Thames Barrier
.
Here is the trailer :
Phew, we had a narrow escape !

By the way, what does "
flood
" mean ?