April 20 2009
2
20
/

04
/

April
/

2009
14:59
This is your
homework
for Friday, April 24th :
- Write
Geronimo's biography
(exercise 4 page 64 in your books) : underline all the passive forms and e-mail it.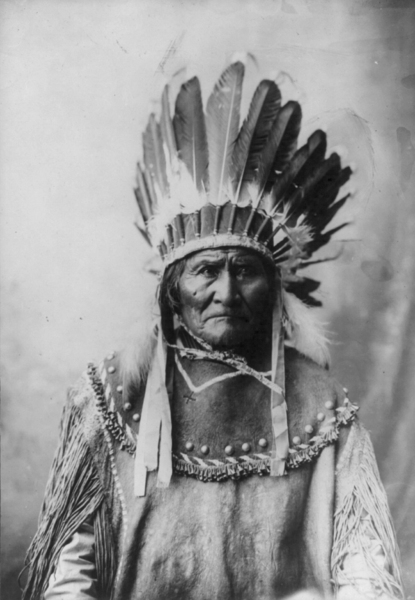 Thank you to those who took part.
GERONIMO'S LIFE
Geronimo, or Goyathlay,
was born
in 1829. He was an Apache.
He
was known
for his incredible invulnerability and he
was given
the name of Geronimo.
When Geronimo and his people
were removed
from their lands, he rebelled.
He made the promise that his people would return to their lands, but the promise
was never kept
.
Geronimo was the leader of the last American Indian fighting force. Because he fought with extraordinary courage, he became the most famous Apache of all.
He died in 1909.

www.toulangues.org


What does the name
Goyathlay
mean ?
You're right, il means "
the one who yawns
".